Store it…in the Cloud
My Cloud Tab offers a new web search experience, and provides you with a choice of cloud storage providers you can use to safely store your files, pictures & videos.
Installing My Cloud Tab will replace your browsers new tab and default search engine to show Bing search results.
We have selected the following cloud storage companies all available to view on the My Cloud Tab extension – OneDrive, Dropbox, Google Drive, Box, Amazon Cloud Drive & iCloud.
The single cloud provider, or group of providers, you choose will often depend on the type of files you are storing, the amount of security you need, if you are planning to collaborate with others, and which devices you use to edit and access your files.
Setting up a cloud storage account is easy. Usually, the only thing you will need is a smartphone or an email address, and then simply follow the account opening instructions online.
By clicking "DOWNLOAD NOW", I accept and agree to installing the My Cloud Tab extension and setting browser new tab and default search to that provided by the service, with search results by Bing, and the Privacy and Terms of Use .

So, what is cloud-based storage? To put it simply, it just means storing your files on the cloud provider's servers rather than on your computer's hard drive.
By keeping your documents and media stored in the cloud, you can enjoy seamless access to your files from anywhere across multiple devices through the internet. You will also be able to sync and share files with others if you wish.
Once you add My Cloud Tab extension, your browsers new tab window and default search engine will be replaced, showing Bing search results, so that you can enjoy a custom new web search experience when surfing the web.
Giving you the ability to search the web right from your new tab as well as choice of popular cloud storage options that can improve productivity.
Browsa builds & monetizes custom mobile browsers and desktop extension-based products, both owned & operated and for 3rd party partners. We love building quality feature-packed browsers & extensions for our partners and users, aimed at improving overall user experience and engagement levels.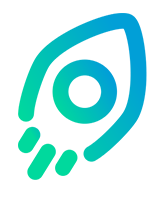 What are you waiting for?